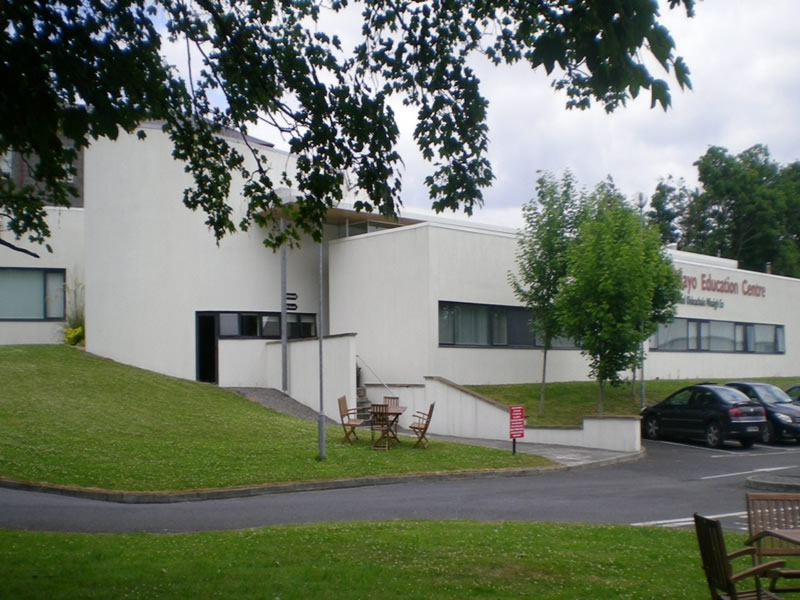 The Mission Statement for Mayo Education Centre is as follows:
"Mayo Education Centre aims to empower the local School Community and influence positively its quality of life in and for a changing world. It will achieve this aim by providing Support, Resources, Training and Opportunities for Personal and Professional Development, for all concerned."

Office Opening Hours: 
Monday to Thursday 9.00am – 5.30pm
; Friday 9.00am – 4.00pm
. Centre can open earlier in the morning upon request from facilitators/tutors. 
Open evenings and weekends upon request.

Facilities 
Mayo Education Centre is a custom built, award winning building offering educational facilities to teachers from Mayo and indeed from all over Ireland. The Mayo Education Centre facilities are second to none, comprising of: One Large Seminar Room: The Oval Room (Maol RÃ), Accomodates up to 75 people

; Two Medium Sized Meeting Rooms: (Loch Measca & Cruach Phádraig), which can be combined as one room (combimed room can accommodate up to 30 people); 

One Executive Boardroom: (Clann Mhuiris) - Accommodates up to 15 people
One ICT Training Room : ICT Room (Lough Ceara) with 18 networked computers.
---
Mayo Education Centre Courses